The Stockbridge girls basketball team rolled to its third straight victory with a recent 51-23 win at Madison Country Day. Kailin Nall had 18 of Country Day's 23 points, but Stcokbridge used a 33-6 second half scoring advantage to post the win and improve to 6-3 on the year. No Indian stats were immediately available.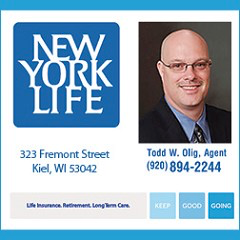 Boys win again
Despite just attempting three free throws the entire game, the SHS boys pulled away for a 61-46 win last week Tuesday at Central Wisconsin Christian of Waupun. The Indians outscored the Crusaders 32-19 in the second half and were led by Noah Herman's 17 points and five rebounds. Zach Daun had 14 points and five rebounds and Aaron Bunnell tossed in 12 points. Joey Schneider dished out five assists as Stockbridge won its fourth straight.
Earlier, SHS won at Madison Country Day, 75-32, behind Will Langteau's 18 points.
Stockbridge welcomed Menominee Indian this past Tuesday and play at Wausaukee Thursday at 7:15 pm.